Armen Doneyan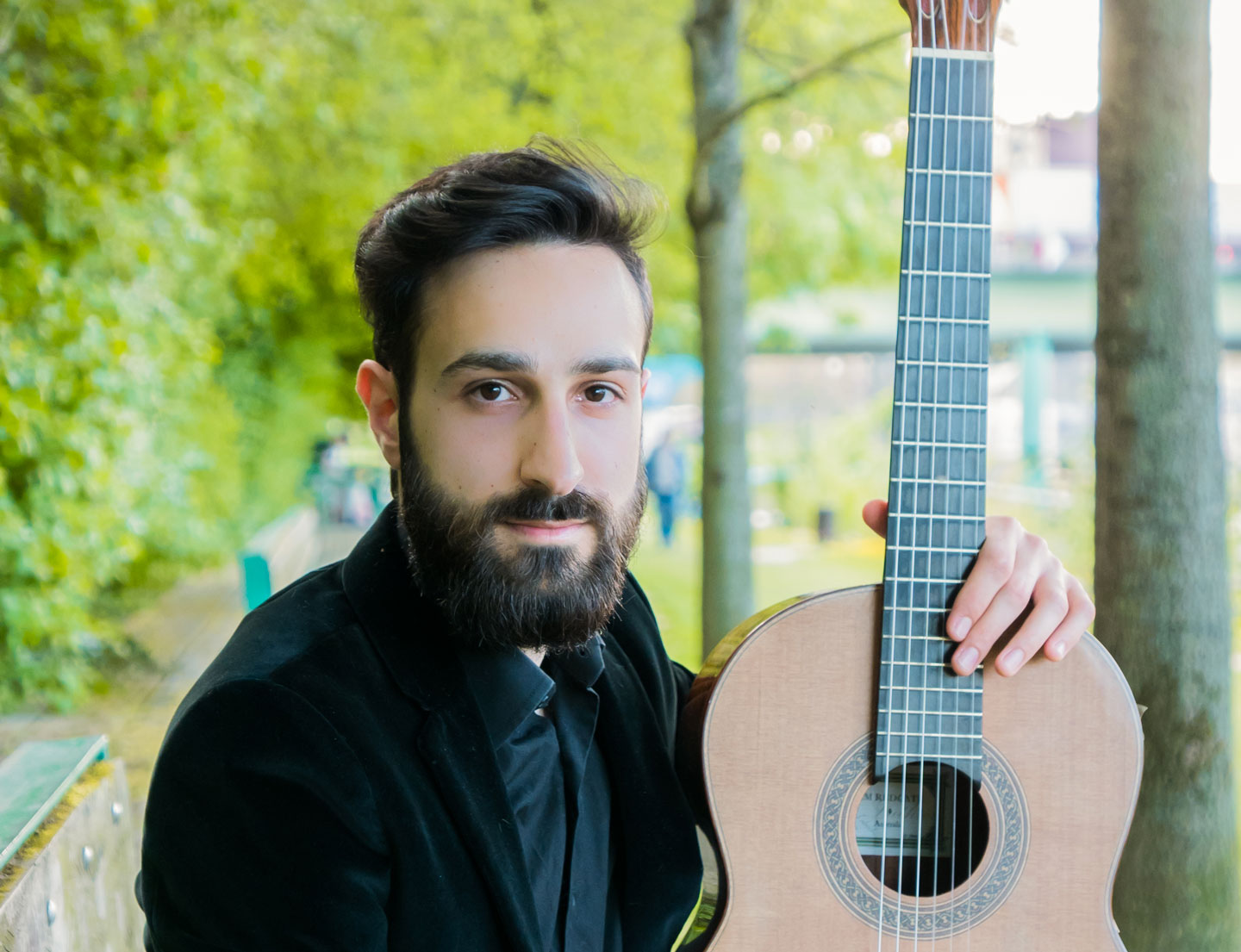 Armen Armen Doneyan, born in 1989, began playing guitar at the age of six in Alexandre Gérard's class at the Bry- sur-Marne Conservatory. He then trained with Daniel Lavialle and Ramon De Harrera, followed by classes with Judicaël Perroy at the Conservatoire à Rayonnement Départemental d'Aulnay-sous- Bois and obtained a prize of excellence in 2010 with the congratulations of the jury.
While continuing with Judicaël Perroy, he integrated the Conservatoire National Supérieur de Musique de Paris in 2010 under the tuition of Roland Dyens and Jean Marc Zvellenreuther. He obtained his Master's degree by unanimous merit in 2015.
His passion for chamber music motivated him to form the Duo Soleá in 2010, a guitar-cello duo with Michèle Pierre.
In May 2014, the Duo won the international Leopold Bellan competition and the "Les moments musicaux du Tarn" festival, as well as winning the Audience and Young Audience Awards. The two musicians are recipients of the FNAPEC partner grant and have just recorded their first album on the label Passavant Music, which received four stars from Classica magazine.
Armen has won numerous international competitions:
– 1st prize at the Ivor Mairants International Competition, London (England) in 2012.- 2nd prize at the International Guitar Foundation of America Competition, Oklahoma City (United States) in 2015
– 2nd prize at the international competition in Heinsberg (Germany) in 2015.
– 2nd prize and audience prize at the Stefano Strata competition, Pisa (Italy) in 2014.
– 2nd prize, audience prize and prize for the best interpretation of an imposed work in the Concours d'Antony (France) in 2015.
His first solo album, recorded in Canada, was released in October 2016 on Naxos. Armen is a laureate of the Fondation Banque Populaire and plays with the Savarez strings.
6ème édition du Festival : Du 6 au 9 juillet 2023 - La billetterie est ouverte !