Johan Fostier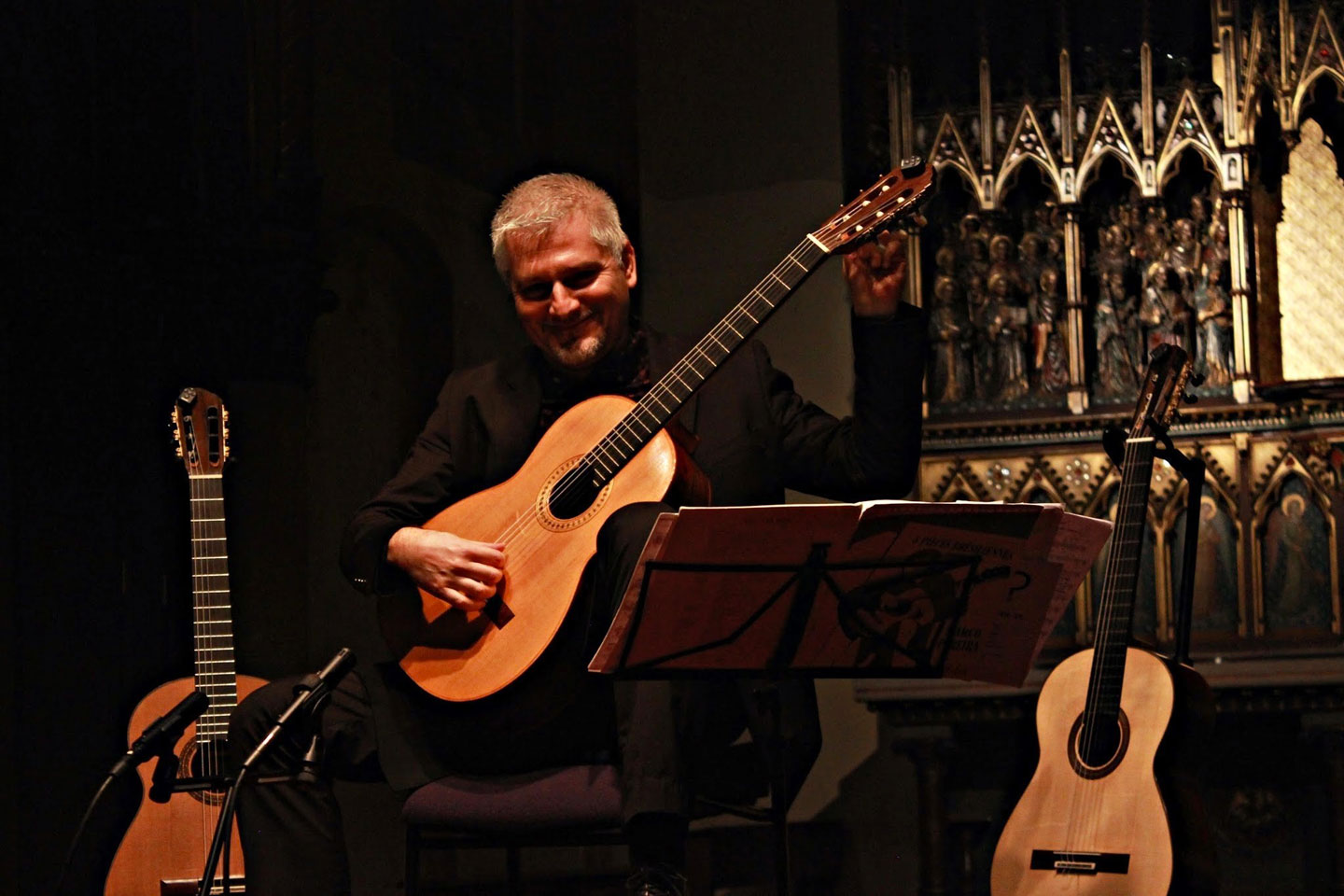 Guitarist Johan Fostier stands out for his committed, lyrical and infinitely colourful playing, where his deep love of singing and sound reigns and challenges. He also enjoys regularly accompanying sopranos and mezzos, and his comprehensive singing training has led him to join the Wappa Tonic vocal quintet and other various vocal ensembles.
His musicality projects a powerful and generous flow, made possible by a special relationship between the body and instrument, always in search of harmony and freedom.
As a trained linguist, with an inherent love of words, he has also collaborated with several actors and directors, which has diversified and enriched his relationship with the stage.
Finally, his imposing technique, always in connection with the music, has enabled him to win several International Competitions (including the prestigious Guitar Foundation of America). He performs all over the world as a soloist, chamber musician (Take Four Guitar Quartet, Almaviva Duo, duo Esencias with mandolin…) and via the great guitar concertos, his tours have taken him to Russia, the United States, Canada, Chile, Brazil, Mexico, Colombia, Germany, France, Italy, Switzerland, Spain, Morocco, Estonia, Afghanistan… He has studied in Brussels (Guy van Waas), Paris (Alberto Ponce) and Switzerland (Joaquim Freire, Susanne Mebes).
He currently teaches classical guitar at the Superior Conservatories of Ghent (Hogent) and Tilburg (Fontys).
6ème édition du Festival : Du 6 au 9 juillet 2023 - La billetterie est ouverte !