Marcin Dylla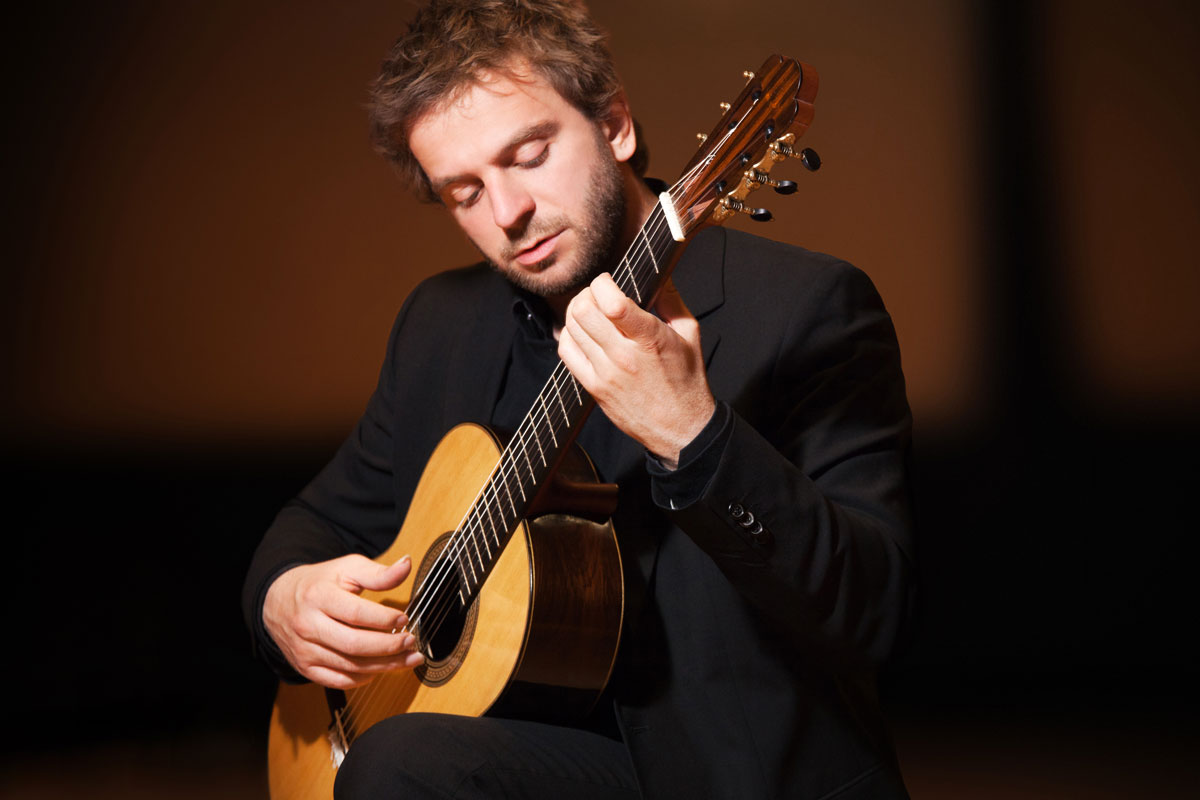 Recognized by the Washington Post as "one of the world's most talented guitarists," Polish guitarist Marcin Dylla is a phenomenon in the recent history of classical guitar. Marcin Dylla is acclaimed by numerous critics, connoisseurs and music lovers, as one of the world's elite classical guitarists. He has earned this title, among others, due to an unprecedented number of awards, including 19 first prizes from 1996 to 2007 at the most prestigious international classical music festivals around the world.
His latest triumph was gold medal at the «Guitar Foundation of America 2007 International Competition» in Los Angeles, considered the most prestigious guitar competition in the world, and was followed by a tour of more than 50 cities across North America, Mexico and Canada during the 2008/09 season. Mr. Dylla made his recital debut at the Concertgebouw in November 2016 during the 2016/2017 season also occupying a chair in residence at the San Francisco Conservatory of Music for the 2016 fall semester. More recently, he has been invited to return to Mexico and Chile, as well as to give recitals throughout Asia, including Japan in Tokyo, Nagoya, Fukuoka, Hiroshima and Hokkaido. He performed in Taiwan, at the Taipei National Concert Hall with the Taipei Symphony Orchestra, then at Carnegie Hall, before embarking upon a two-month tour of North America with recitals on the East Coast and the West Coast. In Europe, he returned to the Konzerthaus in Vienna and has been invited to participate at the Koblenz International Guitar Festival, where he is a well loved regular.
In 2006, Cecilia Rodrigo, daughter of legendary Spanish composer Joaquin Rodrigo, chose Mr. Dylla to play the world premiere of her father's new work 'Toccata' (1933) recently discovered in Reina Sofia Museum of Modern Art in Madrid. In 2002, at the 7th International Guitar Convention in Alessandria, he obtained a «Gold guitar» music critic award for best young guitarist. Marcin Dylla was born in Chorzow in 1976 and received his first guitar lessons at the Ruda Slaska Conservatory of Music in his native Poland. From 1995 to 2000, he studied at the Katowice Music Academy with Adi Wanda Palacz and completed his studies with Oscar Ghiglia, Sonja Prunnbauer and Carlo Marchione at the Music Academies of Basel (Switzerland), Fribourg (Germany) and Maastricht (Netherlands), respectively. He currently teaches guitar at the Music Academy in Katowice and at the Westfälische Wilhelms-Universität Münster.
6ème édition du Festival : Du 6 au 9 juillet 2023 - La billetterie est ouverte !