Thu Le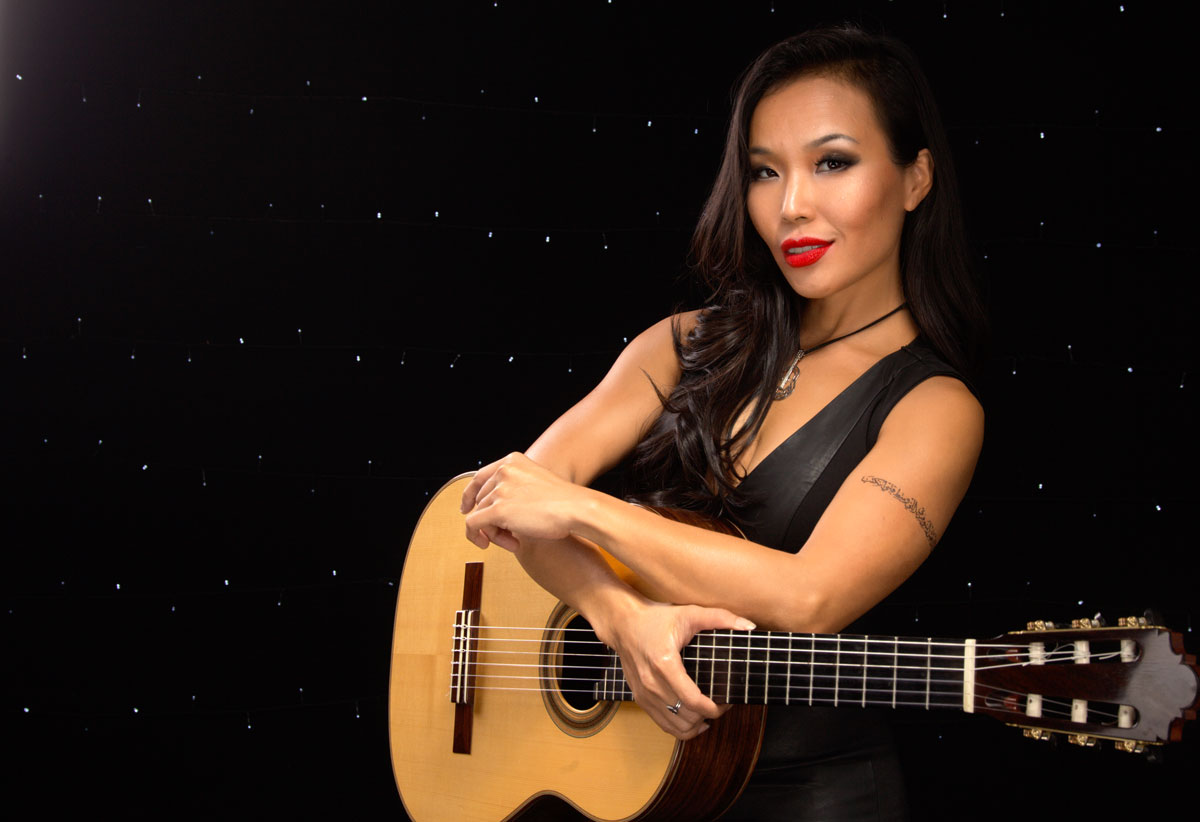 Thu Le, is an award-winning and internationally acclaimed classical guitarist and one of the greatest promoters of her art. She was born in Hanoi and currently lives in Bahrain. She brings a unique blend of passion, colour and personality to her mesmerizing performances that perfectly complement her indisputable musicality and her technical prowess. Thu Le's loving relationship with the guitar began at the age of 4 thanks to her father, Le Hanh. At the age of five, she gave her first public performance in Vietnam under his guidance. Subsequently, her relationship with the guitar blossomed and her journey has continued at an unbridled pace. At only seven years of age, she passed the entrance exam at the Hanoi National Conservatory of Music, making her the youngest student to be admitted to this prestigious institution. Her teachers include Nguyen Hai Thoai, Vu Bao Lam, Nguyen Nhu Dung and Nguyen Quoc Vuong.
To perfect and develop her talent, she followed Masterclasses with world-renowned guitarists such as Manuel Barrueco, Nikita Koshkin, Hubert Kaeppel, Pavel Steidle, Thomas Offermann, Denis Azabagic and Judicael Perroy. Through her passion for guitar, Thu Le has performed in many countries, including Italy, France, England, Austria, Germany, Bulgaria, Romania, Vietnam, Thailand, Malaysia, India, Nepal, Turkey, the United States, Saudi Arabia, Bahrain, Korea and China.
In 2018, Thu Le was selected to present and conduct master classes at the prestigious Convention of the Guitar Federation of America, held in Louisville, USA. Thu Le is also a regular jury member, giving master classes and concerts in numerous international guitar competitions and festivals. In addition to her solo career, she also collaborates with orchestras, string quartets, singers, violinists and flutists.